A MULTI-PURPOSE PRODUCT
Disposable underpads are essential in the healthcare industry to effectively control transmission of microorganisms that can cause infection, while controlling odour and keeping the patient dry and comfortable.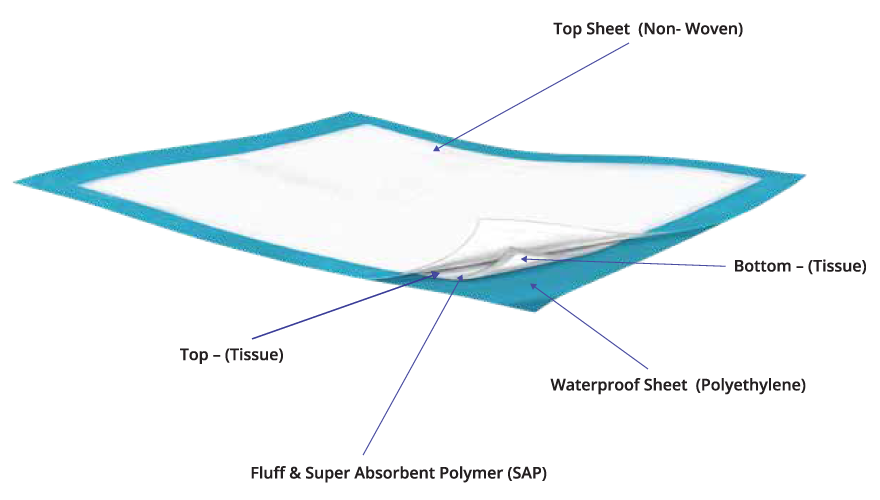 Effective Hygiene Control
Hypo Allergenic
Latex Free
Quickly Absorbs Moisture
Comfortable Fluff
Reliable Incontinence Solutions
Non-Woven Top Layer
Multi-Purpose Protection
100% Waterproof- Guaranteed!
Our Products
State of the art machinery ensures our greater efficiencies
We use the best quality raw materials imported from USA, Canada, Japan, China and Saudi Arabia.  Some materials are also sourced from leading suppliers in the United Arab Emirates.  We only purchase products from trustworthy suppliers who have established Corporate Social Responsibility policies.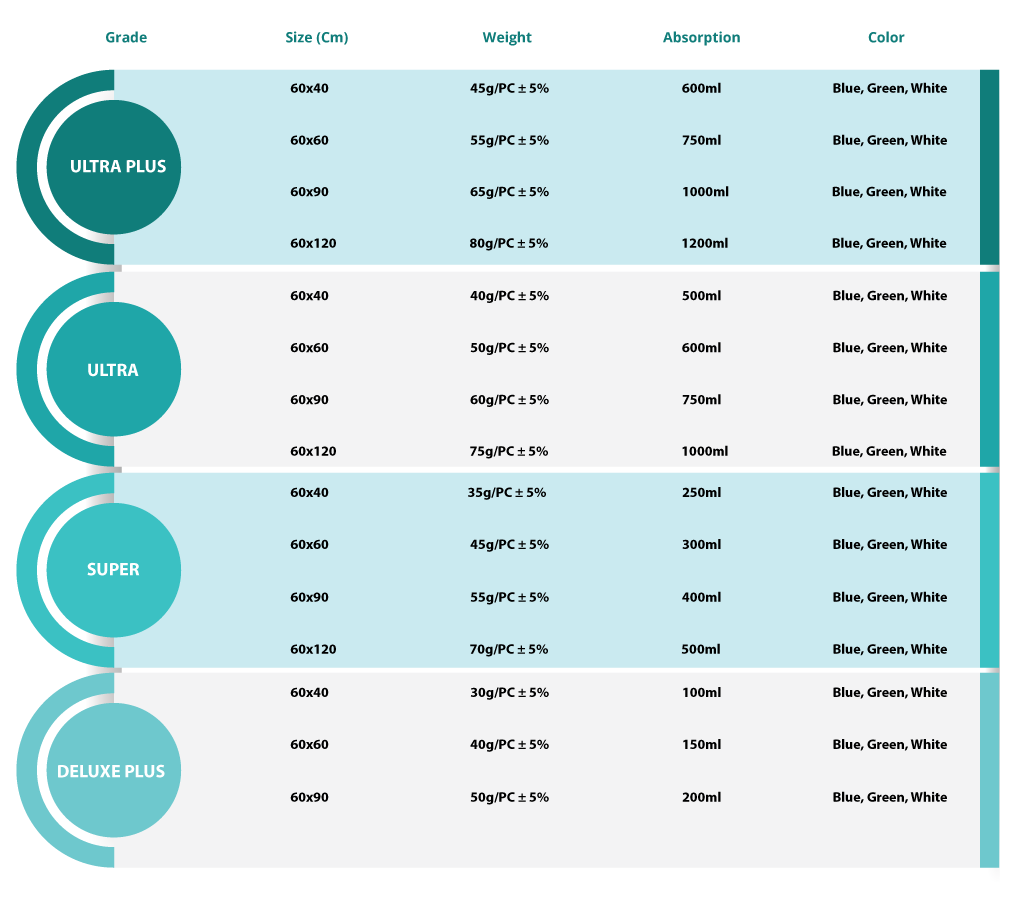 Standard Sizes and Specifications
Production Capacity
Our state-of-the-art automated production machine is flexible enough to produce different specifications and sizes in large volumes. Our typical turnaround time is 7 to 10 days for volume orders, but we can add additional shifts to deliver "urgent" orders.
Support & Production
Blue Leaves is committed to total Customer Satisfaction. We will work with you & share our knowledge in the industry to build your brand. Our success depends on your success!
GET IN TOUCH WITH US
Talk to our Customer Support Executive to know more about our products.
BLUE LEAVES LLC © 2020 – MODEST GROUP OF COMPANIES