ABOUT US
Blue Leaves Paper Production LLC is the only manufacturer of Disposable Medical Underpads in the United Arab Emirates. Our production unit, that is based in Dubai Investment Park, boasts a fully automated state-of-the-art production machine that can manufacture top quality hygiene products under the sternest standards.
WHAT WE DO
We manufacture products for the following industries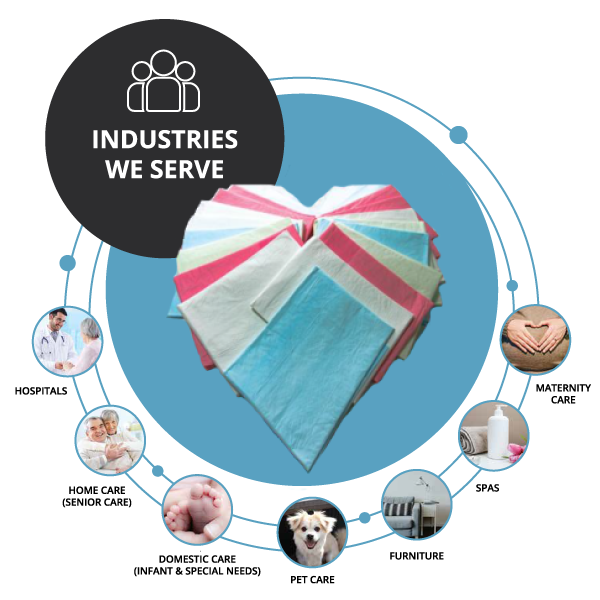 GET IN TOUCH WITH US
Talk to our Customer Support Executive to know more about our products.
BLUE LEAVES LLC © 2020 – MODEST GROUP OF COMPANIES